Packaging and containers
Security Materials
The use of professional packaging and security is a basic condition that must be met by a moving company. Below we present the materials we use in our everyday work.
All presented security materials can also be purchased in our company in retail quantities.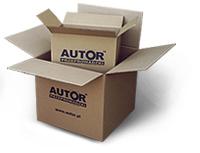 Five-layer cartons:
small - 44 x 28 x 34 cm
large - 55 x 55 x 50 cm
the first of our cartons is ideal for packing documents, books, binders, as well as everyday items
the second type is suitable for packing bedding, folded clothes and other light items.
Cartons for a wardrobe
Large cartons, suitable for the transport of hanging clothes (jackets, coats, jackets, dresses and other clothing)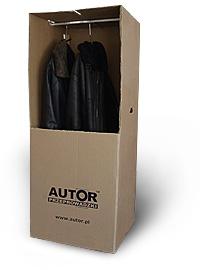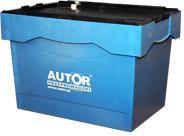 Safe plastic containers
Safe plastic containers with the possibility of sealing for the transport of confidential and secret documents. Environment-friendly, resistant to various weather conditions.
Security seals
Seals that secure the contents of the containers, ensuring that the contents are not disturbed during transport. Secured with a unique number and company logo.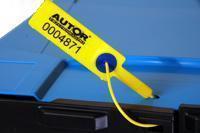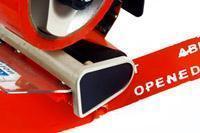 Sealing tape
Sealing tape securing the contents of cartons, parcels and other equipment such as a computer, drawers or refrigerator against unauthorized opening.
Protective strips
Polyurethane moldings that protect the edges and corners of tables, desks and cabinets against any mechanical damage.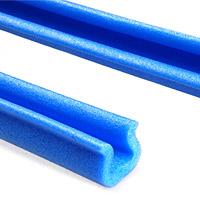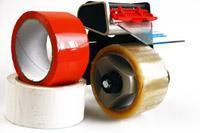 Adhesive tapes
Colored and transparent tapes used to secure furniture and cardboard boxes
Bubble wrap
It serves to protect objects particularly susceptible to mechanical damage (eg, antiques, paintings, mirrors, glass, porcelain, etc.)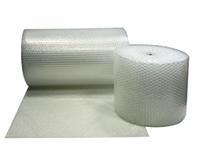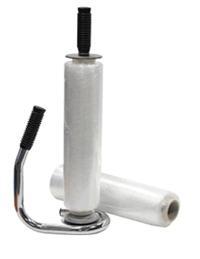 Stretch foil
Its use finds its place during the transport and storage of furniture
Filling materials
These materials are used for securing items packed in cardboard boxes. The lining of the carton with such materials provides 100% safety and protects especially sensitive objects from mechanical damage.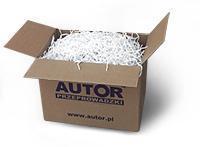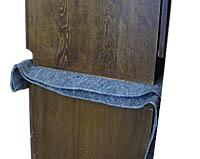 Blankets
Used by us as a cladding that protects large surfaces from mechanical damage (eg scratches on a table top, etc.)
Protective corners made of cardboard
In this way, we protect furniture corners exposed to bruises and protect their edges